Home Page › About us/printouts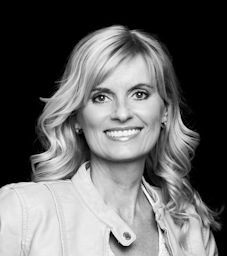 Bryndis Gudmundsdottir, M.A. CCC – SLP, is a speech- language pathologist and app developer/innovator. Her special areas for 30 years are in the field of oral motor problems and articulation, voice and resonance, including neurological impairments and cleft palate, deafness and cochlear implants.  She has worked with both Icelandic children and children that have English as a first language. She has worked for hospitals, with otolaryngologists and other specialists, pre- and elementary schools and operates a private speech clinic with colleagues at Reykjavik Speech Center (Talþjálfun Reykjavíkur). Her company; Raddlist, provides services in the field of education and health, along with developing and producing products in speech and language for Icelandic children and families learning Icelandic. Bryndis is also working for the Department of  School and Education at Hjallastefnan/private school system in Iceland. From May 2017 she is the Chairman of The Icelandic Committee for Icelandic Sign Language appointed by the Minister for Ministry og Education, Science and Culture.
Bryndis/Raddlist ehf. has held numerous seminars and conferences including a Conference on New Innovations and Solutions in Communication apps in Health and Education held in Reykjavik 2016. The conference brought together 250 participants from these two areas, with both; Minister of Education, Science and Culture and Minister of Health and Welfare, addressing the Conference.
Bryndis is a recipient of  "The Special Recognition Award" for the "Learning and Playing With Sounds" from Global Women Inventors & Innovators Network (GWIIN) and the Icelandic Women Inventors Network (KVENN) as being "a unique project and pioneering work in the field of speech pathology based on the innovators clinical practice and research for over 25 years". Learning and playing with sounds or,,Lærum og leikum með hljóðin", is an articulation project devoloped for children, parents and professionals. It started and evolved from Bryndis's Master studies in speech and language pathology in the U.S. with the late Dr. Bernard Silverstein a professor in articulation.
Two Icelandic illustration- and graphic artists; Halla Solveig Thorgeirsdottir and Bui Kristjansson, have made a wonderful contribution to the project.
A very special mom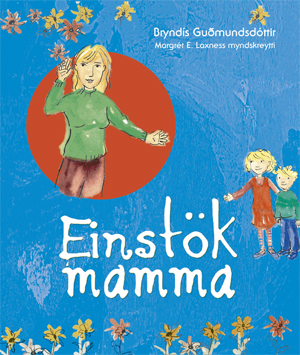 "A very special mom" an Icelandic childrens book, based on a real life experience of a child who has a deaf mother, was awarded the best childrens book award by the Educational Board of Reykjavik, the capital of Iceland, in the year 2008. The book has the name "Einstok mamma" in Icelandic and will be available in English and German soon.
Bryndis  writes about her own experience and feelings, with the purpose to open other children's eyes for the fact that not all parents are alike. Bryndis hopes to convey to children that some parents may communicate differently or have a handicap that makes them "different" but they have the same feelings and the same right to be heard. In her upbringing she learned not only two languages; Icelandic and Sign language, but many other good values and the conclusion in Bryndis's book is that her mother is not only unique  – she is the best mother in the world!
The review committee says about the book: "The author describes in a honest way the feelings of the child and the societies response to deafness. At the same time the author describes a healthy and humorous family life. The book is very well written and told by great apprehension and understanding of the subject. The book can be used to explore the value of multiculturalism and bilingualism because comparable situations of children that have parents of foreign origin are highlighted".
Bryndis has worked with deaf children and their families. She has also worked with normally hearing children that have parents of foreign origin, who cannot speak Icelandic. This reminded her of her own childhood when she was like an interpreter between her mother and hearing people.
Illustrations in the book are made by Margret E. Laxness. Salka forlag is the publisher.
Presentations, seminars and conferences:
Raddlist offers presentations, seminars and conferences that introduce the underlying  methodology for "Learning and Playing with Sounds". Simple result driven techniques that rely on clinical based practice and research are presented with real examples for parents and professionals.